The Verandah
Location
Eastern Cape > Port Elizabeth > Summerstrand


Grading




Description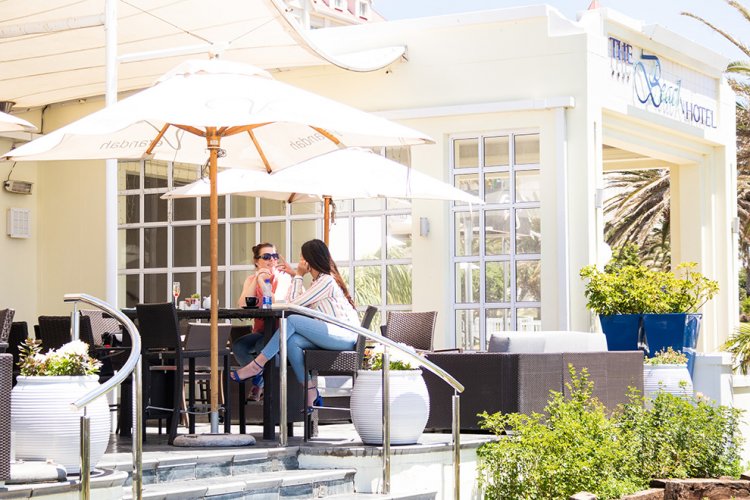 The Verandah Restaurant is adjacent to Port Elizabeth's popular Hobie Beach. Its incredible views of the ocean, stylish décor and varied menu make this the perfect choice for a relaxed mealtime. With an array of dishes on offer, including an extensive cocktail menu there is something for everyone.
The ever-popular Verandah with its incredible views of the ocean, stylish decor, and a tantalizing menu, you won't want to be seen anywhere else!
We have a sumptuous menu for breakfast, lunch and dinner. We offer an extensive Cocktail menu…sip on Strawberry Daiquiri whilst watching the sunset.
Be sure to book for our incredible Date Night every Wednesday night, where you and your partner will each be treated to a 3-course meal and a bottle of wine to share.
MAP
Latitude : -33° 59' 29.14" S | Longitude : 25° 40' 32.46" E


Image Gallery
Experience
Food and Entertainment

Entertainment & Shopping
Restaurants


Restaurants
A La Carte
Seafood

Utilities
Business
WiFi
---
Catering
A La Carte Restaurant
Restaurant
Languages
South African
Afrikaans
English