The Nelson Mandela Bay Pass
Starting From R 300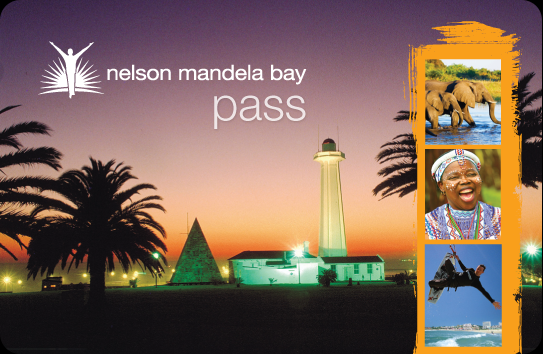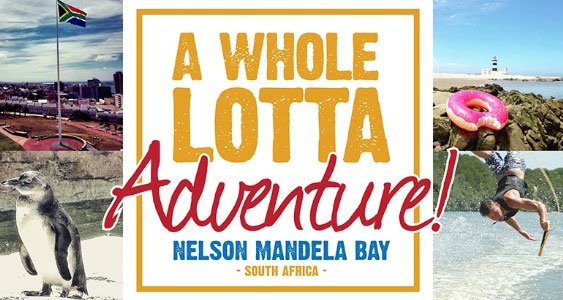 ABOUT US
The Nelson Mandela Bay Pass, a smartcard access card, provides you with free admission to a variety of attractions and activities in Nelson Mandela Bay. This includes amongst others museums, game reserves, scuba diving, art galleries, sightseeing tours and many more. It also entitles you to some great discounts in selected stores for shopping, activities, entertainment and more. The Nelson Mandela Bay Pass offers flexibility, convenience, variety and savings.
EXPERIENCE
When purchasing a NMB Pass you get a smartcard as well as a free guide to all the offers available. The card, when valid, gives you access to the offers as advertised in the guide. For those who are unable to collect a physical card we also offer an electronic / voucher card that offers the same as the physical card.
Be sure to get your Nelson Mandela Bay Pass and discover all the excitement that Nelson Mandela Bay has to offer. Simply show or transact your pass and receive the special offers available at the participating facilities. The more you see the more you save!
Refer to www.nelsonmandelabaypass.co.za for all the offers available as well as most up to date rates for passes.

How to use the NMB Pass: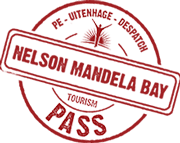 Step 1: Buy your NMB Pass
Step 2: Plan your trip using the guide or see most up to date offers online
Step 3: Present your NMB Pass or  E-pass on arrival at participating operators to receive your benefits
Validity & Types of passes
There are two types of Nelson Mandela Bay Visitors Passes (packages) namely the 5 in 1 pass as well as unlimited access passes. The pass package you decide to buy will be loaded onto a smartcard and will give you access according to the type of pass you buy.
The 5 in 1 NMB Pass
The 5 in 1 pass is valid for 3 months and limits you to any 5 of the offers.
The 5 in 1 pass includes any five of the attractions and activities advertised and can be used on any day within the 3 month period. You also qualify for the shopping and transport discounts available on the pass for the 3 month duration of the pass validity.
The pass expires 3 months from the date purchased or as soon as 5 attraction visits have been recorded.
NMB Unlimited Itinerary Passes
The unlimited itinerary passes are valid for 1 day, 2 days, 3 days, and 7 days depending on the period you want to purchase it for.
These passes are bought for a time frame and gives you an unlimited amount of attractions to do in the timeframe you have purchased it for. Each offer is limited to one entry or use per attraction per pass.
The Nelson Mandela Bay unlimited itinerary Passes are valid for use on consecutive days only. At the end of your validity period or when you have visited all the attractions, the pass will expire and will no longer allow access to attractions. Your pass will cease working at the end of the last day dependant on the number of days purchased, regardless of how often you have used it in between.
The smart card records when and where you first use your Nelson Mandela Bay Pass, as well as how long the pass will remain valid for. This means that regardless of what start date you give when you buy the pass, your Nelson Mandela Bay Pass is activated the moment that you first use it at an attraction or activity provider.
It is important to note that a 'day' is based on a calendar day, so should you first use your pass at 5 pm on Wednesday, Wednesday is counted as day one of your pass usage.
Please note the Nelson Mandela Bay Pass offers are valid for a specific period based on the periods negotiated with each product. All passes bought are valid for use for 3 months from date of purchase / issue and have to be used within this period; however this can be extended if agreed so by Nelson Mandela Bay Tourism. 
Frequently asked questions?
 
How does the pass work? – The NMB Pass gives you access to all the offers at a once of fee limited to the number allowed by the type of pass you purchase. Simply present your card and you will receive the available offers. Please note some activity based offers need to be booked in advance.
Do I receive points or cash on the card? - The NMB Pass is an access card only; you do not receive points or a cash value on the card. You are not limited to a certain amount of points or cash value – thus the more you see and do – the more you save! The value of the card is based on the itinerary you do.
Can one than more persons use one card? - Unfortunately not, each person will need their own card and the transactions get tracked. Thus you cannot use two products simultaneously.
Can we get discounts for groups? - Yes you can, please contact pass@nmbt.co.za to enquire or contact our reservations department on +27 41 582 2575 during office hours.
Got more questions? – Please contact us on pass@nmbt.co.za and we will answer your questions for you.
Terms and Conditions apply, visit: http://www.nelsonmandelabaypass.co.za/terms.php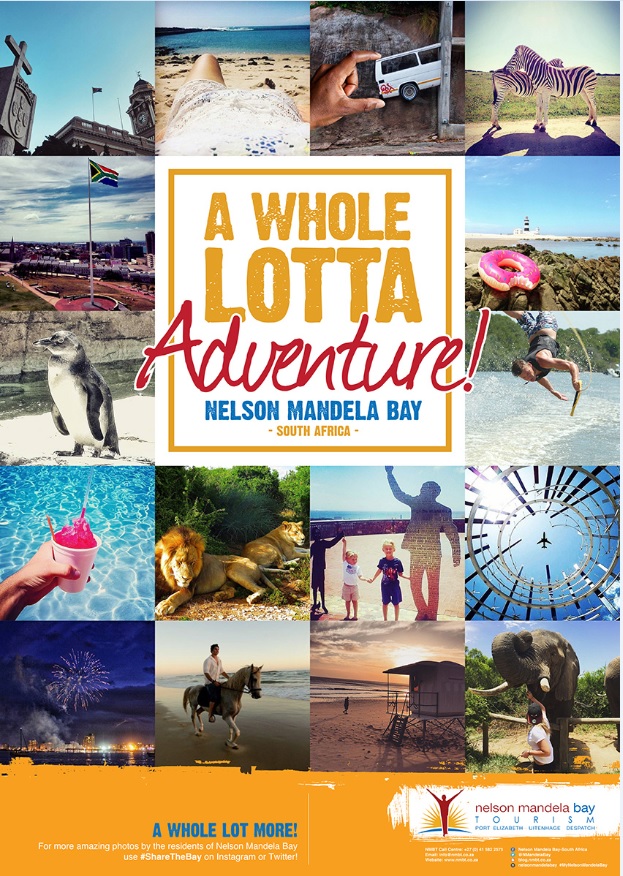 PRICE PER PERSON (Starting From)
Adult: R 300.00
BOOKINGS
Most of the tours and activities included with the Pass allow you, and some require you, to book ahead using the number on the front of your Pass. Each attraction's webpage has information on how to book, terms and conditions and will indicate if prior bookings are essential. All products / offers are subject to availability and weather dependant if outdoor based. Tours and some activities may require credit card information upon booking, you will only be charged if you fail to show up for your tour or the activity. The City and Township tour offer is limited to either a City Tour or a Township Tour and pass holders can not do both with one pass.