Marine Wildlife Viewing Cruise
Starting From R 1 500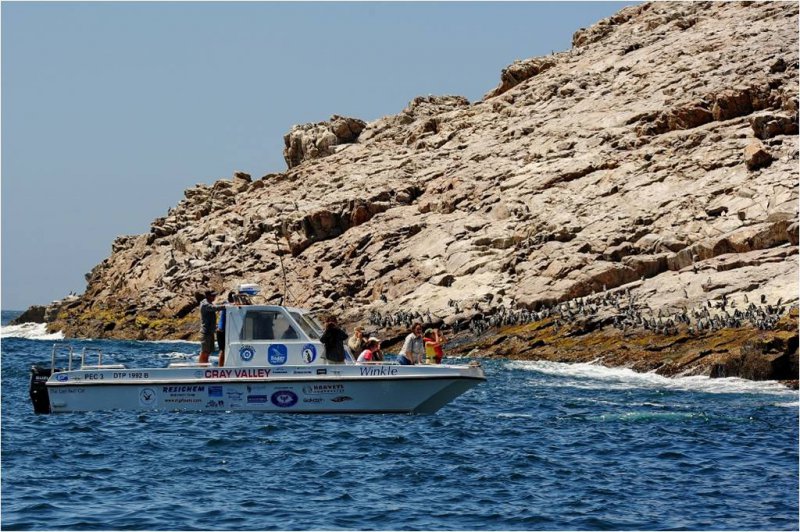 EXPERIENCE
Experience an adventurous ocean safari in to Algoa Bay with Raggy Charters. We offer a daily wildlife viewing cruise operating every morning (weather permitting) from 8am until 12pm (roughly). We take guests to St Croix Island in Algoa Bay, which is home to the largest breeding colony of African penguins in the world. These endangered birds have rapidly declined, as our population alone lost 70% of their numbers in 10 years.
It is along this route that we have the best chance of finding all the other exciting marine creatures that frequent our bay. Between June and January we find the 'gentle giants' humpback and Southern right whales. Both species travel thousands of kilometres to use the safe and warm shores of Africa as their breeding grounds. Humpback whales are well known for their acrobatic breaches and they never fail to amaze here in Algoa Bay as we see thousands of them passing by. Southern right whales prefer the shallower waters and seem to really enjoy getting close up and personal with our guests as they lazily roll and dive around the boat.
We are lucky to boast some of the best bottlenose dolphin sightings in the world as 30,000 individuals use our bay every year, and their numbers are only increasing as we constantly see babies amongst the often 400-strong pods.
Between February and June each year we get to witness the incredible sardine run which creates feeding frenzies with thousands of common dolphins launching through the waves trying to herd the fish in to a ball, with Cape gannets, and other seabirds, dive-bombing the shoal. Penguins, seals, sharks and game fish help themselves to the feast and then bryde's & minke whales wait until the end to finish the school off, as they lunge through the water, mouth open wide, engulfing anything in their path. Our bay is also home to 250,000 Cape gannets breeding on Bird Island, and 6000 Cape fur seals at Black Rocks. We see humpback dolphins mostly in the summer months, and it is during this time the surface is covered with the tiny fins of baby hammerhead sharks. During the winter months, apart from the migratory whales, we also find albatrosses, petrels, terns and other pelagic bird species! There really is something for everyone in Algoa Bay!
The cost of this cruise is R1500 per adult and R950 for children of 12 and under. Prices are subject to change.
INCLUDED
A magnificent unforgettable experience and a light snack at the Island while parking to view the penguins
LOCATION
Algoa Bay
AVAILABILITY
Daily
PRICE PER PERSON (Starting From)
Adult: R 1 500.00 | Child: R 950.00
BOOKINGS
Phone or email
CONTACT
0731522277 info@raggycharters.co.za