Home
>
Moving to Nelson Mandela Bay
>
LEISURE OFFERINGS
LEISURE OFFERINGS
Nelson Mandela Bay (Port Elizabeth, Uitenhage, Despatch & Colchester) has something to offer for everyone. Explore the diverse attractions on offer and never be bored!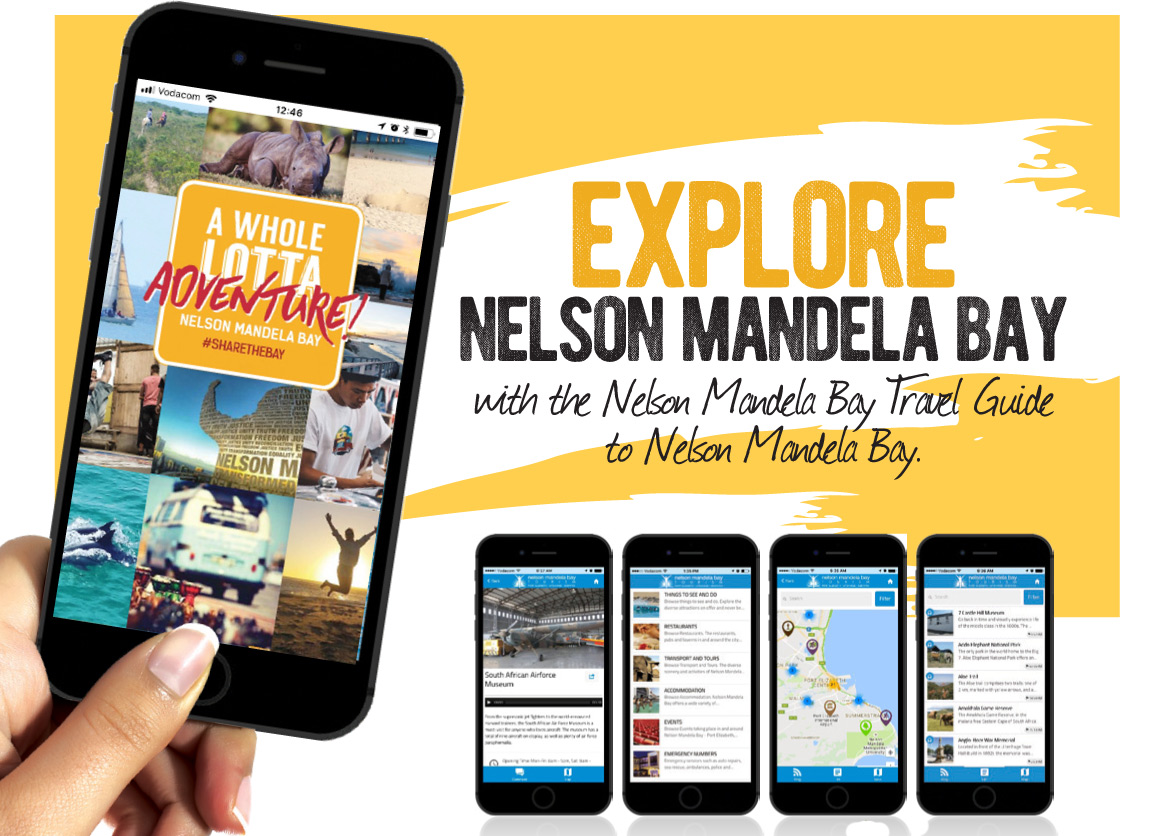 Entertainment & Shopping
Nelson Mandela Bay is the ideal fun, entertainment and shopping destination; offering various kinds of entertainment to suit every age, personality and individual. Enjoyable evening entertainment include sundowner cruises, nightclubs, award winning cocktail bars, late night music spots, fine art theatre performances, movies, restaurants and cultural performances.
Wildlife & Nature
From rocky shores to indigenous floral fynbos: from stretches of golden beaches and unspoilt sand-dunes to lush indigenous forest and untamed wilderness areas, the nature reserves within, and on the outskirts of Nelson Mandela Bay offer a wonderful range of options to the great outdoors. Located in and around the city are: Settler's Park, Van Staden's Wild Flower Reserve, The Cape Recife Nature Reserve, Maitlands Nature Reserve, The Island Nature Reserve, Baviaanskloof Wilderness Area and Groendal Wilderness Area.
Coastal & Beaches
Algoa Bay, the coastal region of Nelson Mandela Bay, boasts 40 km of magnificent golden beaches. With its perfect combination of warm water, calm sea and fair breezes, it is one of the best sailing venues in the world and a Mecca for all beach and water sport enthusiasts. Water temperatures vary between 18 and 21 degrees Celsius during summer and 14 to 19 degrees Celsius during winter. Rest assured, swimming beaches are patrolled by fully trained professional lifeguards during the summer season, which means swimmers and sunbathers can safely enjoy their beach holiday.
Adventure & Sport
Nelson Mandela Bay offers excellent and varied sporting facilities and the city hosts numerous exciting sports events all year round. The many different sport clubs cater for a variety of all-year or seasonal sport activities such as: squash, volleyball, badminton, tennis, roller hockey, cricket, motor-racing, horse-racing, soccer, hockey, golf, bowls and rugby.

Want to do more and save money?
The Nelson Mandela Bay Pass, a smartcard access card, provides you with free admission to a variety of attractions and activities in Nelson Mandela Bay. This includes amongst others, museums, game reserves, scuba diving, art galleries, sightseeing tours and many more. It also entitles you to some great discounts in selected stores for shopping, activities, entertainment and more. The Nelson Mandela Bay Pass offers flexibility, convenience, variety and savings.