Daniell Cheetah Conservation & Educational Project
Location
Eastern Cape > Kirkwood > Kirkwood


Description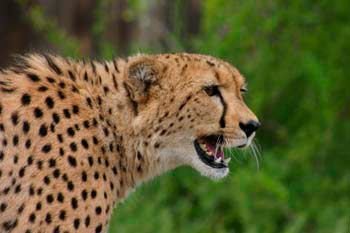 Daniell Cheetah Breeding farm was established in May 2001 and started with just three cats. It has since grown with breeding, purchase and swapping of animals.
The aim of this project is to play a part in the conservation of Cheetah's (Acinonyx jabatus), the re-establishment of pure gene lines, as well as educating people to the importance of conserving this amazing species.
The cheetah farm offers a 'once-in-a-lifetime' experience where visitors do not only get an interesting, personalized tour, but actually get to interact with the animals. Visitors are encouraged to touch the cheetahs and have photographs with some of them. We believe this opens people's eyes to the importance of the Cheetah's conservation.
MAP
Latitude : -33° 28' 39.01" S | Longitude : 25° 19' 42.68" E


Image Gallery
Services
Experience
Food and Entertainment

Entertainment & Shopping
Animal Farms
Craft Markets
Family Activities
Mementos

---
Things to See and Do

App Guides
Drive and Go
Top Attractions


Arts & Culture
African Craft