Home
>
Attractions - Things to See and Do
>
Agriculture
Agriculture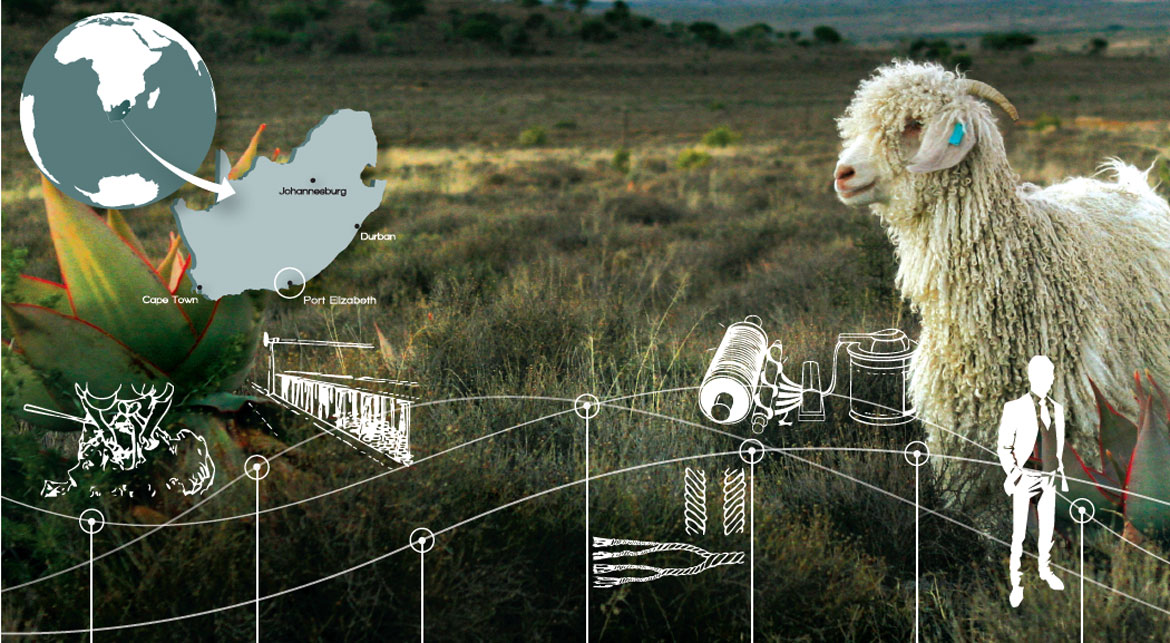 Agriculture
The Eastern Cape is well known for its oranges, prickly pears, angora goats and dairy farms. Ostrich farming does exist but on a smaller scale. The Eastern Cape is however highly successful when it comes to wool and mohair. The province, and particularly Nelson Mandela Bay, has succeeded in establishing South Africa as a world leader in these sectors. South African mohair is regarded as some of the highest quality in the world.
The Nelson Mandela Bay area is the largest wool and mohair producer in South Africa with 99% of all wool buyers, processors and exporters situated in the Bay and is said to be the Mohair Capital of the world. About 65 to 75% of South African mohair is processed in Port Elizabeth before being exported.
The aquaculture sector in the Bay is growing with an increase in Abalone production in particular. A relatively new initiative is the cultivation of mussels and oysters on the Port Elizabeth coastline. These are grown locally due to the good quality of water and then exported to Knysna amongst others where they are then further matured. The majority of these products are exported, mainly to the Middle East while marine growers in Port Elizabeth grow seaweed on site as fodder for its abalone production.
An ostrich breeding farm in Nelson Mandela Bay consists of a tannery, a breeding farm and an export/import division exporting hides to Asia, Europe and America. Visitors can experience farm life at a nearby touch farm which is perfect for a family outing.
Patensie and the Sundays River areas blend beautifully with the majestic mountains as a backdrop. These areas are some of the most aesthetic areas in the Eastern Cape especially in the spring when the trees are fragrant and in bloom or in winter when the fruit is being harvested. The Patensie area is known for producing cucumbers and potatoes, and sub tropical fruit such as bananas and avocados are also sourced from this area.
Addo is well known for its flowers and more specifically roses with its annual rose show, cabbage, cauliflower, paddy pans and green peppers while the Gamtoos Valley produces beetroot, carrots, lettuce, broccoli and spinach as well as good quality tobacco. Bathurst is the centre of pineapple in the Eastern Cape while Alexandria is South Africa's Chicory Capital.