Home
>
Attractions - Things to See and Do
>
Arts & Culture
Arts & Culture
Arts & Culture
The centrepiece of Nelson Mandela Bay's arts and culture industry is right in the inner city after local development agency, the MBDA, has coupled a CBD infrastructure renovation with a public art campaign, giving the city-centre a facelift with an artistic twist.
The Donkin Reserve, is home to multiple pieces of public art that form part of a collection of 67 pieces of art throughout the city. The "Route 67" arts journey celebrates the 67 years of Nelson Mandela's political life through a visual collection of works produced by local artists.
The result is an incredible tourism route known as the Arts Journey – which includes exhibitions and showcases on the Route 67 and at the refurbished Athenaeum gallery, ArtEC, the Nelson Mandela Metropolitan Art Museum, the historic Red Location museum, South End Museum and Ron Belling Gallery. The Route was opened on September 24, 2011, South Africa's National Heritage Day and has launched a tourist hub which focuses on art, culture and heritage. Route 67 is a unique tourism product for Nelson Mandela Bay, a job creation project for the artists, and an educational tool for both local and international visitors to the city.
Nelson Mandela Bay also offers an ethnic mosaic of arts and culture, typical of its inhabitants. European culture is evident in grand Edwardian, Victorian and Art Deco architecture citywide. Numerous arts and craft centres display a variety of locally produced artworks. Township tours personally introduce visitors to Xhosa culture.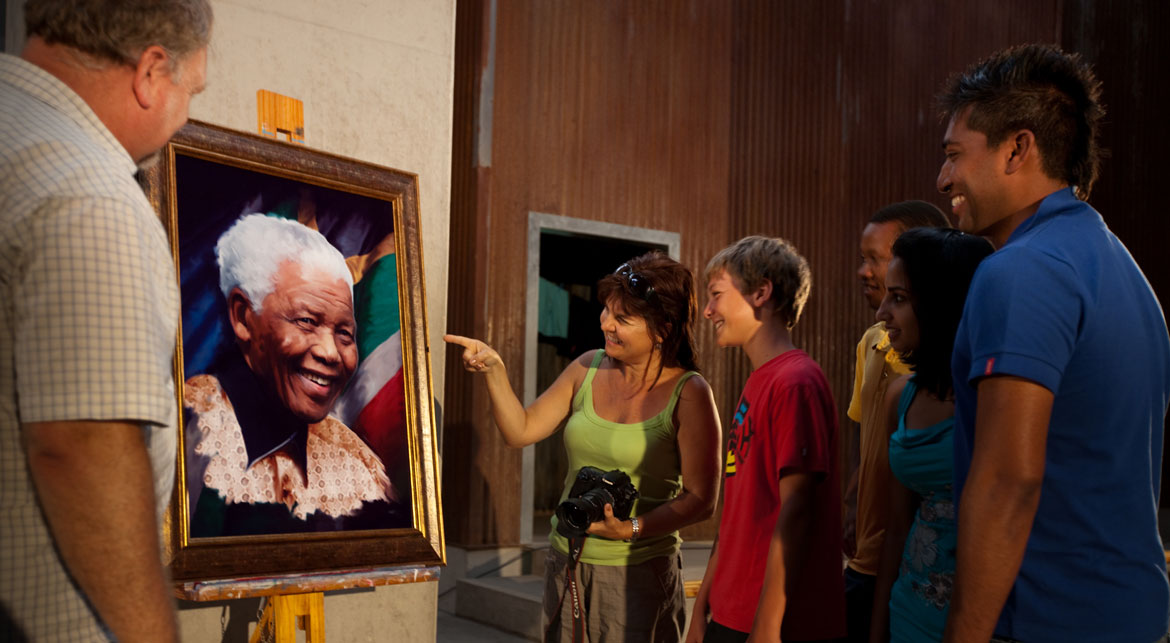 A must visit site is the Red Location Museum in New Brighton, which is the city's anti-apartheid and freedom institution. Red location is one of the oldest settled Black Townships in the country. It derives its name from a series of corrugated iron barrack buildings, which are rusted a deep red colour. Building materials for these sheds come from the First South African War (1899-1902) structures – the Boer concentration camp at Uitenhage as well as the Imperial Yeomanry Hospital at De Aar.
The area became a site of struggle during the years of Apartheid. Many prominent political and cultural leaders were either born or lived in Red Location and a number of significant "struggle" events occurred here. It continues with its pioneering, historical significance with the museum convention flouting development, The Red Location Museum, which is the only township-based museum in South Africa and is designed to make visitors to the museum active participants as they travel the corridors of history, rather than passive consumers. The museum is multi-award winning.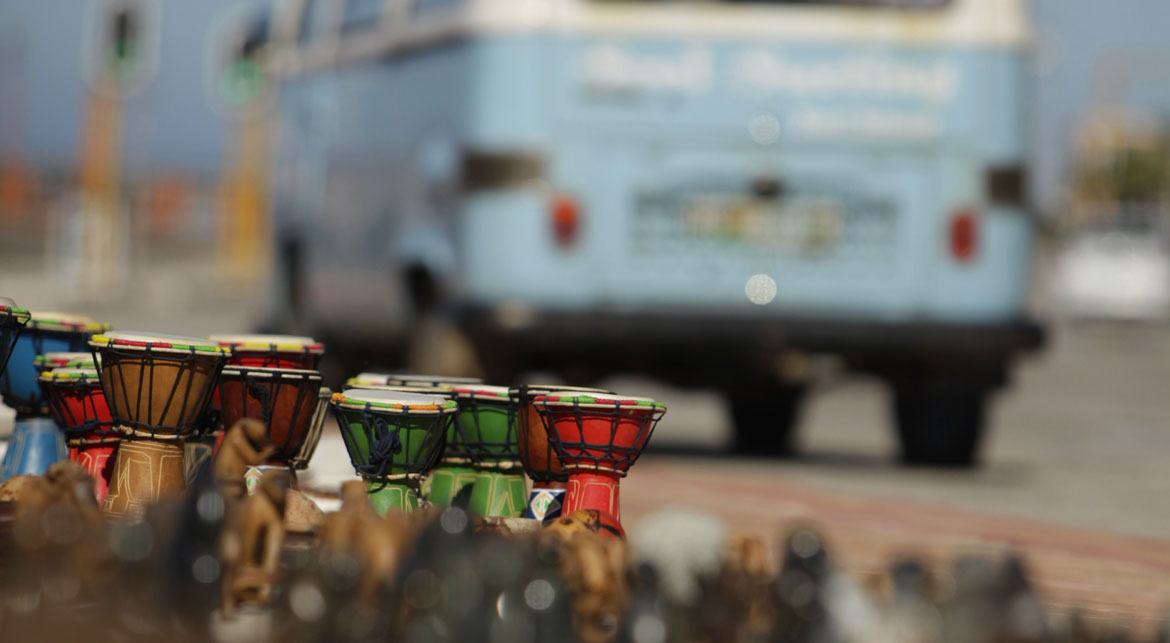 The unique diversity of the city is also captured and displayed at various craft markets and other museums, making Nelson Mandela Bay a must see for art lovers. The richness of cultures is reflected in the art stretching from traditional Xhosa to contemporary western art.
You can find products ranging from fresh fruit and vegetables to clothing garments and wooden African crafts from roadside vendors. The most popular vending area extends along Govan Mbeki Avenue, which has been upgraded to cater for vendors and pedestrians, as well as the Rink Street Mall. There you can find anything from African art to woven baskets and curios.
African print and cotton embroidery on materials such as calico, silk ribbon and organza ribbon as well as leather items can be obtained from different shops throughout the Bay.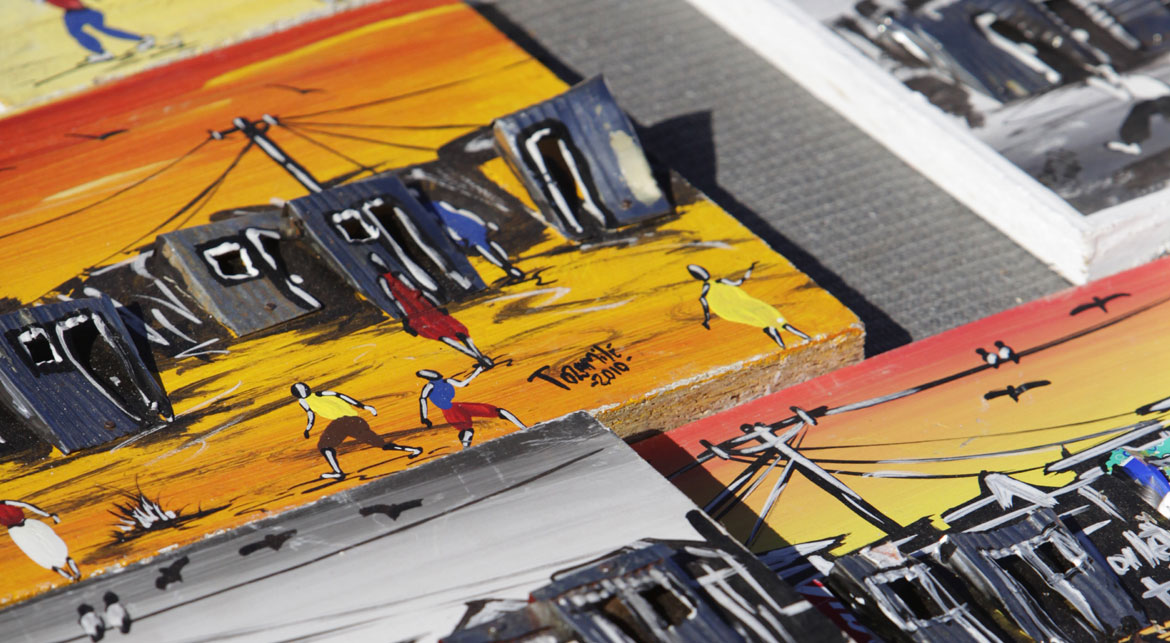 Nelson Mandela Bay offers a variety of art galleries allowing you a glimpse into the minds of local, national and international artists. Nelson Mandela Bay is also home to a unique South African aviation art gallery, exhibiting outstanding aviation paintings. The GFI gallery is singled out as one of the finest of its kind in the world and definitely worth a visit!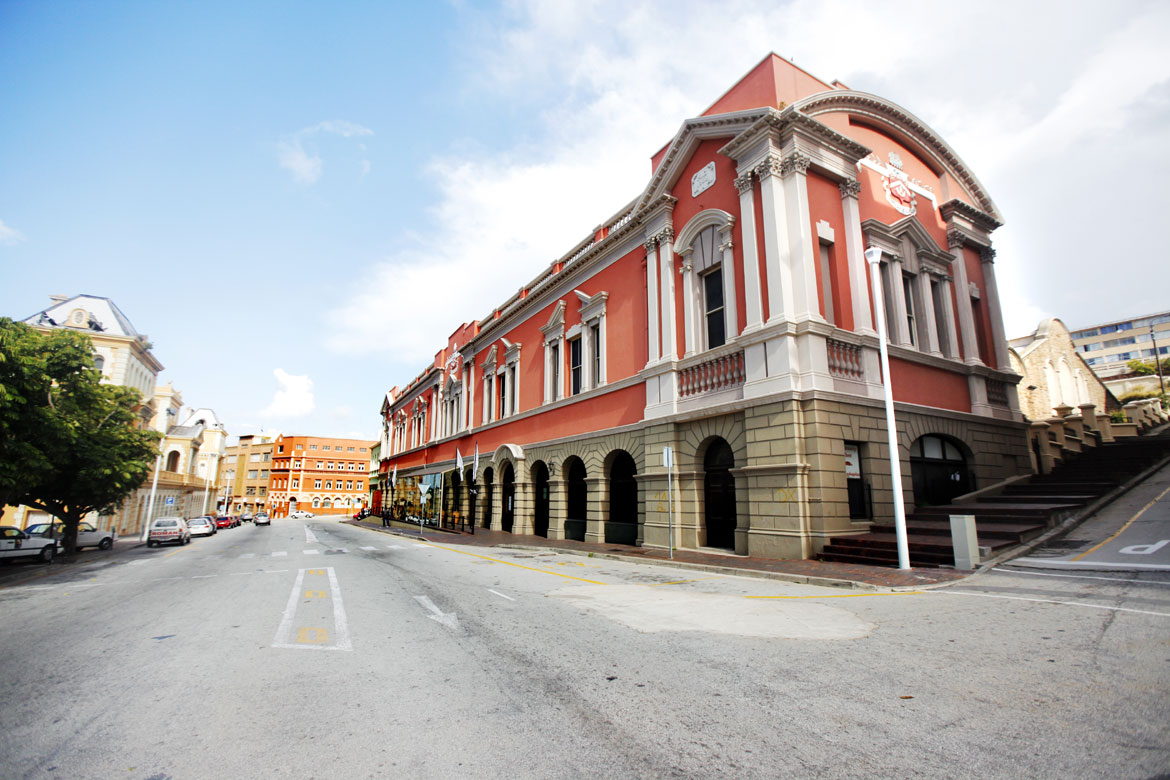 Theatre productions are staged at a number of venues, including the Opera House, which is a fine example of a Victorian theatre and the only one still in use in South Africa, and the beautiful Feather Market Centre (FMC). The latter was once the heart of auction sales and trades in ostrich feather, wool, and hides. The FMC has been refurbished and converted into an outstanding concert hall and conference centre. The venue is also a favourite for the Port Elizabeth Annual Dance Festival as well as the Eastern Cape Schools Festival of English and Drama.
Various concerts, performances, modern musicals, operettas and smaller productions by various theatre groups are staged at the different theatres and halls in the bay and surrounding towns on a regular basis. Whether you prefer opera, cultural dances, symphonic music or open-air Shakespeare, Nelson Mandela Bay caters for your every taste. The Bay also hosts national and international bands as well as the ever popular Centre Stage production company who regularly performs at the Boardwalk amphitheatre as well as the NMM Loubser Auditorium. The newly built Nelson Mandela Bay Stadium, which was constructed for the first ever FIFA World Cup on African soil, is also a centre for big concerts.
The heritage of the different European pioneers to the area can be witnessed and experienced in the monuments and buildings, the music, as well as in the food in the Bay. It is especially in the places of worship that the different cultures can be experienced and many of the beautiful old churches, synagogues, cathedrals and mosques are open to the public.
Experience the culture and history inherent to the area by going on a township tour. Some of these tours will include visits to places of historical and political importance, as well as the ever-popular "Shebeens" (informal traditional bars). In addition you will be treated to African music, dances and traditional food by the hospitable Xhosa people.
Nelson Mandela Bay is home to a variety of cultures reflected in the diversity of its people. Xhosa, Afrikaans and English are the most spoken languages in Nelson Mandela Bay and throughout the Eastern Cape.

TOWNSHIP CULTURE
Nelson Mandela Bay's "Townships" are steeped in history, tradition and culture. From their modest beginnings they have flourished into hubs of activity and social life. The feeling of "Ubuntu" (humanist philosophy focusing on people's allegiances and relations with each other) surrounds their very existence.

Origins of Local Townships
Walmer Township – The Walmer Township formed part of the Welbedaght farm before it was laid out as a township by Mr McDonald, a government surveyor in 1851. Apartheid activist Steve Biko often hid in Walmer Township and he was finally captured here and held at the nearby Walmer police station. The Gqebera Enterprise Village is a great tourist stopover for a visit to one of the most centrally located townships in the city.
New Brighton – The Township grew around the railway station built in 1877. It includes Red Location, White Location, McNamee, Boastville, Elundini and KwaFord. Red Location is a settlement of mostly tin shanties. The name originated from the oxide colourant used to protect the corrugated iron structures and roofs from rust, which have become a trademark in the area. After the war the "Blacks" from Bubba's location were housed here. White Location was the first economic housing scheme that was built there after the Urban Areas Act of 1923. Africans from Stranger's Location, Russell Road and Coopers Kloof located here by 1904.
Kwa-Zakhele – Kwa-Zakhele meaning "place to build yourself" in Xhosa, was established in 1956. Its families moved in from Korsten, a nearby mixed-race township.
KwaMagxaki – KwaMagxaki was established in 1985 and is the second highest income suburb occupied mainly by a diversified group of professionals, business people and civil servants.
Kwa-Dwesi – Kwa-Dwesi was started during the late 1980's, it is also occupied mainly by a mixture of professional business people and civil servants.
Zwide – It was named after Fair Hansen Manchinger Zwide, the principal of the Bethelsdorp Coloured Primary School. Mr Zwide was a community leader and was elected onto many committees and forums.
Swartkops – Formerly Zwartkops, a village on the farm Fishwater Flats.
Motherwell – A recent Township formed in the late 1980's to accommodate the expanding population. It is the largest township in the Port Elizabeth region.

Informal Street Vendors
As the informal sector grows, roadside vendors are constantly increasing their list of products. These range from fresh fruit and vegetables to clothing garments, wooden statuettes and wire crafts. The most popular vending areas extends along Govan Mbeki Avenue as well as in front of Builders Express on the corner of Main Road and Eighth Avenue, Walmer.

Shebeen (Tavern) Tours
Shebeens (informal traditional bars) were once 'illegal' because they were not licensed for the sale of liquor, but have now (legally) become a lively cross between social clubs, a bar and a general meeting place. A tavern tour offers an entertaining 3 – 4 hours through the life and soul of the Townships. Taverns come alive over weekends when hard work is replaced by beer and laughter. These venues are found on every street corner and add to the atmosphere of Township life. Amid hooting taxis and eager pedestrians, the Tavern offers an informal venue where patrons can relax.

Political and Historical Township Tours
Visitors who wish to explore South Africa's politics and history, may opt for a number of organised social, historic and traditional township tours. These tours take you back in time and unveil how history, including the apartheid era, has made its impact on the area. In the townships one will see what limitations applied in the past and how people resisted and adapted. Township life first-hand is not only a thought-provoking experience, but an experience filled with the joy of optimism and hope. For marketers and planners, this is where the future of South Africa will be shaped. Various accredited tour operators offer social history / township tours and shebeen tours.
The Red Location Museum of Struggle is a must-see on any visitor's itinerary. The museum, which was opened in November 2006, commemorates South Africa's turbulent apartheid history and long struggle for freedom. Several prestigious awards have been bestowed on the museum for its magnificent architecture and it is one of four of its kind in South Africa. The museum is situated in the historical Red Location, the city's first black township, where the first urban Black families settled in the 1900s.